We were honored to win the Broker of the Year award while broadcasting from the IIANC Annual Convention in Myrtle Beach, SC on October 8th, 2019. It's difficult to keep a secret from us when we are broadcasting the event live, but they managed to do it once again.
This is our FOURTH time winning this award, and it's truly humbling for the membership to have voted on us as their favorite broker again. We also were honored with this award in 2012, 2013, and 2015.
As our CEO & President, Danielle Wade stated upon hearing of the award, "Thank you, to all the Independent Insurance Agents of North Carolina. We would not be in business without you!"
Shown above is JSA President & CEO, Danielle Wade, with the beautiful award in its new home in Boone.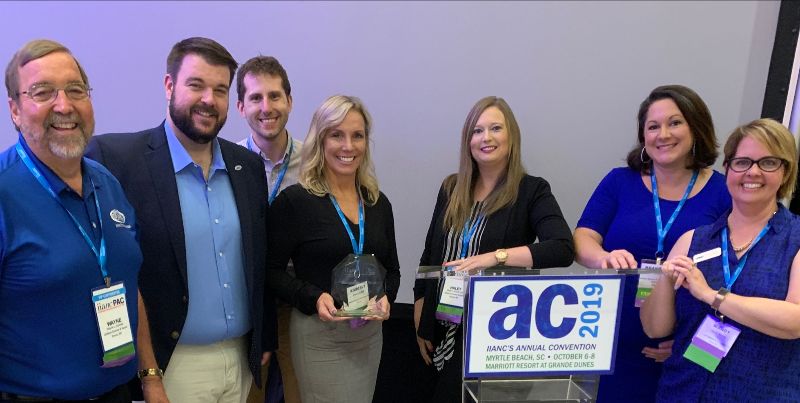 Accepting the IIANC 2019 Broker of the Year award in Myrtle Beach above are (L to R) JSA Chairman, Wayne Sumner; Agency Operations Manager, Scott Banks; Network Administrator, Jon Dehen; NC Marketing Rep, Kimberly Bull; P&C Underwriter, Haley Everett; SC Marketing Rep, Brantley Saunders; and Content & Communications Coordinator, Mandy Marxen.